Because it's all about you…
The Jay Block Companies was founded in 1993 by Jay Block. Jay's credentials include being fired by one of his best friends at age 39 and, up to that point, not knowing what he wanted to be when he grew up. But soon after this humiliating event, he hired a success coach who challenged him to work harder on himself than anything else. And it was this single transformation that would make him one of the most successful career coaches and authors in the country – with 18 books to his credit and hundreds of national media appearances, including Good Morning America.
But Jay will tell you it's not about the books. "It sounds simple," Jay says, "but it's all about treating clients with respect, compassion, and the highest levels of professionalism. Here at the Jay Block Companies, we provide a process that works; one where self-empowerment, self-confidence, and enthusiasm are the foundation of all success."
Industry professionals consider Jay to be the first motivational career coach recognized for empowering individuals, professionals, and small enterprises to exploit their strengths and leverage their value to achieve optimal workplace success – to live extraordinary lives.
The Jay Bock Companies offers a fresh and powerfully effective approach to landing the right job, with the right company, at the right pay, quickly. Fear, doubt, pain, and a sense of hopelessness, often associated with job search and job hunting, are eliminated in the company's award-winning programs. And our leadership team is always working hard, on your behalf, to deliver industry-leading tools, strategies, and programs to ensure the process of managing every aspect of your career is enjoyable, motivational, and life changing. Because it's all about you!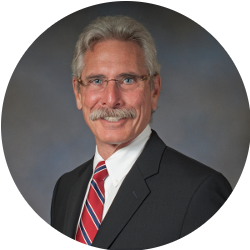 Jay Block, President
The Jay Block Companies, Palm Beach Gardens, FL
Jay Block is a highly respected industry pioneer and is the creator of 5 Steps to Rapid Employment.  With more than 20 years' of high-profile experience in the field, Jay is the author of 18 motivational career-related titles including 12 best-selling books published by McGraw-Hill. Jay is best known for combining world-class motivational techniques with cutting-edge job "campaign" tools, strategies, and programs.
 Bruce Wahlgren, National Training Director
President & Lead Trainer, Workforce Excellence Group
Westminster, MD
With more than 30 years of career and employment training and management experience, Bruce is one of the top trainers of the 5 Steps to Rapid Employment program in the country. Bruce guides organizations including the Workforce System and private enterprises through the process of incorporating the 5 Steps to Rapid Employment program into their menu of services, ensuring successful program implementation, integration of best practices, selection of appropriate delivery formats, and maximizing outcomes.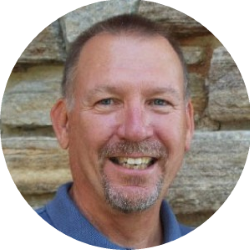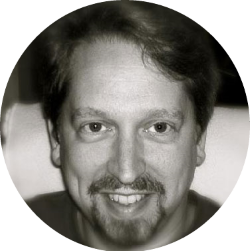 Todd Alan Sloane, Best Practices Director
Career Services Advisor, RochesterWorks, Rochester, NY
Not only one of the nation's top 5 Steps to Rapid Employment trainers, Todd brings unique and refined skills that ensure industry leading benchmarks in program delivery and quality.  Todd is involved with every aspect of the program from content review, program design and implementation, technology integration, curriculum interface, tracking, and quality improvements.  Todd also trains job seekers, frontline career trainers, and managers in program delivery methods in service to strategic and short/long-term goals.
Ellen Block, Esq., CEO
The Jay Block Companies, Palm Beach Gardens, FL
Ellen is not only the CEO, she is the corporate attorney who manages the company's licensing, contacts, and partner relationships.  A 5 Steps to Rapid Employment expert herself, Ellen has been directly involved with the program since its inception in 2001.  She is directly or indirectly involved with virtually all aspects of the Jay Block Companies and provides valuable insights and advice to all members of the leadership team and master coaches globally.