Build a Profitable and Rewarding Career…
As a 5 Steps To Rapid Employment™ Professional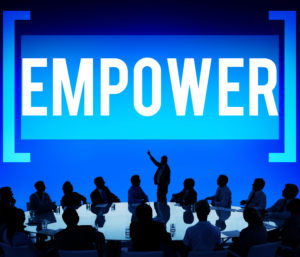 Times are still difficult for most job seekers. Not only are there about 30 million unemployed, underemployed, and unhappily employed people in the United States alone… but far too many people are working at unfulfilling jobs. This means that well-qualified career coaches and employment-related professionals have the unique opportunity of assisting untold numbers of people land great jobs while making a great living doing so.
The old concept of "JOB SEARCH" just doesn't work in this new, global, transformational workplace. Job seekers must do more than just throw together uninspiring look alike résumés, depend on online postings, and work the minimal number of hours to create a better future.
There are almost 6 million workplace vacancies right now. Job openings that are currently unfilled. When you teach job seekers how to proactively and confidently CAMPAIGN for these job openings, they will land the right jobs, with the right companies, at the right pay… in no time.
If you are looking to become an elite industry professional and a 5 Steps to Rapid Employment™ master coach, this is an opportunity definitely worth exploring.
If it is important to you to be associated with the industry's most forward-thinking professionals who understand the enormous shift that has impacted the workplace and how people land jobs, this is an opportunity definitely worth exploring.
And if you are a creative, innovative, and resourceful individual who envisions making a monumental difference in people's lives, while building a rewarding and profitable career for yourself, this is an opportunity definitely worth exploring.
Let's talk and determine if this opportunity would be ideal for you. There may not be another opportunity in the career service sector quite like this one.
Call or email Jay Block to schedule a one-on-one personal consultation: (561) 309-2468 /